ABOUT
 

US
I NOSTRI PROGETTI. LA NOSTRA STORIA
Loggia Industria vernici
, has been operating for over
40 years
in the field of paint products at an international level, present in
40 countries
in each of which has developed with its own brand, a specific and targeted product placement.
A range that boasts
almost 500 references
, owners of
 

international patents
for products such as Umana and Plasma 3D, products for building, industry and decor, professional lines dedicated to the "Floor" which today represents an area in which there is a lot of client assistance by technically prepared applicators, materials that are the necessary evolution to solve any need of the professional, the designer and the private.
Tailor-made proposals based on science, research, control, reinforced by a structured marketing as a tool necessary for the retailer to achieve effective and quality sales.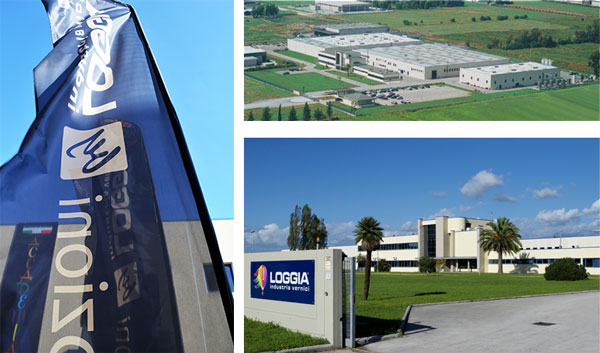 We have chosen to operate according to a balanced expansion strategy and a vision of Total Service focusing our efforts in research and innovation linked to an image dynamic and creative. We continuously adapt our knowledge, constantly driven by a lucid curiosity. Curiosity always at the center of the spirit of our actions, which arrive and depart incessantly whenever we reach a result.
With this spirit we believe we offer our customers, in addition to high quality products and appropriate solutions, a true competitive advantage.
The research and the solution are based however on the awareness of the use of color as a means of qualifying architectural space, making it the protagonist of the environment being able to give life to the forms, volume and soul, objects otherwise cold and lifeless. In this way, our research is combined with the attention to light and material of the surfaces to protect and value; with thousands of colors  formulated both to define and to coordinate spaces and environments offering design solutions that bring man close to the simple pleasure of being confused with them.